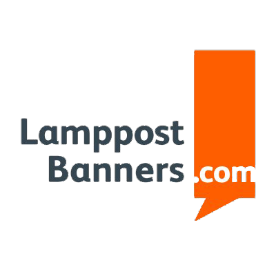 Industry: Advertising & Media
Business Challenge: Lamppost Banners earlier used spreadsheets to track & manage their Lamppost ads orders. It became a cumbersome task to maintain a large number of orders and also resulted in a decrease in efficiency and an increase in inaccuracy.
Solution: Searce built an Admin Panel integrated with Google Maps Platform to track their orders and also optimized & automated their process of installing banners.
Business Outcome: This resulted in increased operational efficiency and business growth. The organization was not able to use one single platform to view all available locations, process orders, generate plans for installation, and track in real-time.
---

Industry: Consultancy
Business Challenge: Helping clients make accurate business decisions using Location data.
Solution: Searce built a Business Intelligence dashboard that a global company could provide to their client in order to help their clients make strong business decisions. The dashboard enabled the visualisation of different places of particular cities/countries on an interactive map to understand the market dynamics of the region. Business insights using this location data could then be generated and used by the clients for accurate solutioning using AI/ML.
Business Outcome: With this solution it was possible to provide actionable insights to clients which helped them plan strategies and this in turn helped the conglomerate gain the clients trust and business.
---

Industry: Educational Institution
Business Challenge: Nanyang Technological University, is a leading educational institution in Singapore, ranked among the top universities in the world. With a 200-hectare campus, students and visitors are often unable to navigate the ground with ease, hindering their experience.
Solution: To enhance student, staff, and visitor experience, Searce built a custom solution on top of their Indoor Navigation Solution into existing apps, and their website which enabled users to navigate through the campus with ease. With this solution, searching for amenities, meeting rooms, and study spaces became easier than ever before. People were able to quickly get directions within the buildings, between buildings and campuses, and even off-site. The in-built solution was both mobile responsive and easy to scale ensuring that any updates in terms of Points of Interest, changes in routes, etc could be easily incorporated. This ensured that the university had access to a simple and user-friendly tool that was easy to maintain.
Business Outcome: Students, staff, and visitors at NTU Singapore can now leverage this tool to search for locations and quickly get directions to them ensuring an overall enhanced visitor experience.
---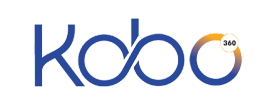 Industry: Logistics & Supply Chain
Business Challenge:Kobo 360 wanted to leverage location data to generate insights and increase efficiency in their overall operations.
Solution: Searce helped in improving their existing business model by developing a platform where they can identify pit stops based on trips data they collect. A platform will also raise alerts if a driver stops at a designated pit stop more than the threshold time value. To better plan, a journey in advance, appropriate shops, and fuel stops could also be identified for route optimization.
Business Outcome: The organization was able to gain a better understanding of their logistics operations. High-value consignments can now be easily tracked and actions can be taken rapidly in case of an emergency. Overall business operations have now been optimized.
---

Product Info: A SaaS-based ready-to-use Store Locator Solution
Business Challenge:Companies usually struggle to enhance their overall omnichannel customer experience. Improving the online presence is important because 74% of customers these days search for "nearby store" specific details online.
Solution: Searce has built a white-labeled solution that can easily be integrated into your web/app. The solution is SEO optimized which helps your listing come on top when a user searches for nearby stores on Google. Apart from the necessary details like open hours, images, call/video calls, etc., it comes with some unique features like Book Appointments, WhatsApp integration, Google Analytics, and more.
Business Outcome: Enhanced ease of experience of your customers who are looking for your stores online. Staying on top of Google search results will yield more offline traffic. With integrated Google Analytics you can track your user base and plan future strategies accordingly.
Contact Us
Drop us an enquiry and we will get back in next 24 hours.