Thirdware: Unifying 25 years of knowledge to give technology services a competitive advantage
The automotive industry is an agile and evolving one. In order to thrive in the industry, companies need to leverage best-in-class information technology so that they can serve their customers efficiently. With 25 years of experience, Thirdware recommends and deploys a range of enterprise applications for automotive companies to better manage their manufacturing, distribution, and financial resources.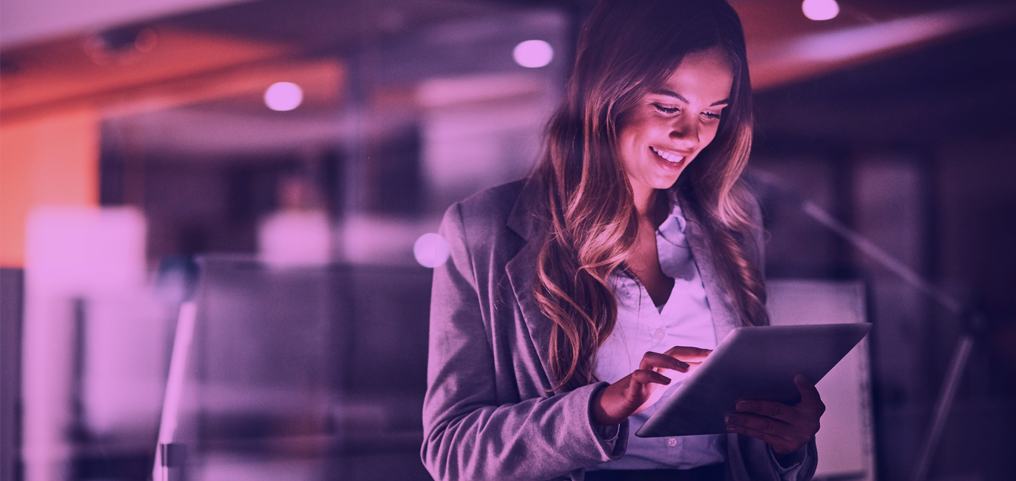 "In the automotive industry, product availability is critical. For example, being able to forecast demand and have the right configuration available in the dealership plays a very important role in their customer's purchase decision," says Vijay Krishnan, Vice President for Shared Services at Thirdware.
After the cloud burst in Mumbai that disrupted the entire city in 2005, Vijay and his team made plans to move all of its infrastructure and applications into the cloud to better secure and access its data, as the incident resulted in a significant downtime for access to the company facilities as well as information to its distributed project teams. Thirdware came onboard as a Google Workspace customer in 2008 and has since been evolving and growing alongside the platform. "The reason we chose Google Workspace is because we needed a platform that could accommodate a range of different applications as well as integrate with other SAAS platforms, and we found Google Workspace to be the most versatile for this purpose," says Vijay. He adds that the ability of Cloud Identity to integrate with other cloud applications makes it very convenient to access all the tools required on a daily basis.
In April 2020, it chose to upgrade its project teams to the business tier of Google Workspace, in order to provide extended benefits like Vault, which helps enable secure and easy access to archived company information. The upgrade has also helped simplify day-to-day operations by ensuring that even when employees leave the company, the management team is able to access their case files from previous customers for follow-ups in the future.
An Agile and Secure Office Environment
Having all the data in the cloud means that employees at Thirdware are free to work remotely. This was something that employees could not do before, when all of its data was stored on-premises and required them to access data from office desktops. "Since we migrated to Google Workspace, every employee from our consultants to sales representatives and engineers can work from their laptop, which gives them a lot of flexibility. With Google Workspace, we can be device agnostic, which means we don't have to carry our laptops with us all the time. Even with just our phones, we can access everything we need. This includes third-party applications that can be accessed through Google Workspace," says Vijay.
The integration abilities of Google Workspace with other cloud providers also means that IT staff can spend their time focusing on developing business solutions for the company instead of focusing on troubleshooting. "Instead of fixing problems related to software compatibility, our IT team can now focus on developing new processes that help make workflow more efficient, such as creating a gamification system within Thirdware to record the competencies of each employee and their strengths."
Working with Google Cloud Premier Partner Searce, Thirdware is able to stay abreast with the latest Google Workspace updates and leverage the new features from time to time. "We've been working with the team for 12 years now. Searce regularly checks in and updates us when new Google Workspace features are released. It helps us to maximize our Google Workspace subscription by showing us how to apply these new tools to our business," he says.
Google Workspace also provides the benefit of a secure infrastructure, using a single sign-on authentication. "If employees lose their laptops, we can just reissue them a new one without having to worry about confidential customer data being lost or leaked since everything is stored in the cloud, and all we have to do is disable that login temporarily."
Vijay explains that by virtue of being on a subscription-based model, Google Workspace is helping Thirdware rationalize its IT spend. "Today, we can easily set up a new account when onboarding a new employee, and close it when they leave. Unlike a fixed infrastructure, we're free from having to buy it ahead of time," he says. Thirdware allocates 2% of its revenues for IT expenses, which includes the subscription fee for platforms such as Google Workspace. The primary advantage of SAAS products like Google Workspace is that the company does not have to invest in the evolution of the product and new features as they are available can be quickly leveraged to improve employee productivity. "Google Workspace is the enabler for our Knowledge Management Initiatives. All data elements relating to our projects, customers, employees, and technology products are captured in Google Workspace and available to all stakeholders on demand, anywhere, anytime, on any device, seamlessly," he adds.
Keeping Track of Day-to-Day Workflow
On a daily basis, the operations team most frequently uses Gmail, Docs, and Sheets to share work progress and collaborate with each other where necessary. The stable Gmail platform and its ability to support large attachments of up to 25 MB has saved employees a lot of time and improved collaboration. Docs and Sheets are also particularly useful for audit purposes, as auditors can see the timestamp of every activity that has taken place. "Instead of compiling a separate report, the auditor can see the document version history and conclude if the internal process was adhered to. We can share the document with an auditor or external teams with timed access so that information is shared for a specified duration. This not only provides a more accurate reflection of what we do but also allows us to control our information better than we had before, with transparency," says Vijay.
Employees are also beginning to use Google Meet more for weekly check-ins and ad-hoc team meetings. However, the biggest advantage for Thirdware is the ability to have access to emails and track the progress of ongoing projects from their mobile devices.
"Most of our employees are constantly traveling on projects, and it's a powerful advantage knowing that we can always stay connected with each other and access the necessary company documents on the go."
What's Next: How Thirdware Plans to Reward Employee Performance
Moving ahead, Thirdware intends to introduce gamification strategies to improve employee performance. It plans to define the skills required for each project activity and help capture the 360-degree feedback online as part of the project progress through a transparent system. "In a services business, employees are our biggest asset. This is why it's important to accelerate their development and bring about a predictability in their performance to ensure consistent project execution for our customers. Our IT team is currently working on a project where every time an employee completes a task, they are rewarded with a certain badge or points to reflect their actual performance. Soon we'll be able to clearly understand each employee's strengths and their set goals, and marry this with the on-hand project demand so that the right person is working on the project in perfect alignment with their goals and the project deliverables."
Vijay adds, "Google Workspace has helped us keep our IT admin tasks to a minimum, allowing us to focus on bigger things. Today, we have one system administrator for our entire company, which is an impressive feat. This would not be possible without the flexibility of the Google Workspace platform and the support that we receive."